€ 29,95

€ 29,95

-20% Rea

79,96 € 63,97

-20% Rea

79,96 € 63,97

€ 199,95

-30% Rea

199,95 € 139,96

Fri frakt på beställningar över 500SEK/50€
ERBJUDANDEN I JANUARI
SÄSONGENS BÄSTÄ KLÄNNIGAR

-20% Rea

199,95 € 159,96

-20% Rea

99,94 € 79,95

-20% Rea

99,94 € 79,95

-20% Rea

199,95 € 159,96

-20% Rea

49,95 € 39,96

-20% Rea

59,95 € 47,96

-20% Rea

59,95 € 47,96

-20% Rea

59,95 € 47,96

-50% Rea

199,- € 99,50

€ 59,95

-50% Rea

69,95 € 34,98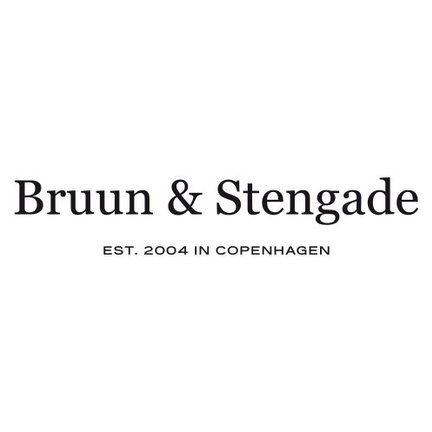 Bruun & Stengade... It might not be the easiest name to pronounce, but when it comes to menswear,
we think we know what we're talking about. And proof is in the clothes; modern, urban, wearable and stylish menswear with attention to detail and an eye on what's happening. Over the past decade we've grown from a small Danish company to a recognised international brand and this goes to prove that when it comes to style, we all speak the same language.
Back in 2004, Niels Bruun and Peter Stengade established the eponymous brand with a modest collection of shirts and the intention to bring a classic but easy way of dressing to the self-conscious Copenhagener. We still consider our shirts as the backbone of our company, but along the way the collection has grown, lots of product categories have been added to the assortment and Bruun & Stengade is now an all round menswear brand offering everything suitable for both work and weekend.
Bruun & Stengade live - and design - by this. It's all about looking good, feeling great and knowing that you've got it right. And details count in menswear! Every season we go through everything from fit to fabrics, trims to finishing, making sure each collection is composed of the building blocks from which every man can construct the perfect wardrobe. We don't tell you what to wear, we just offer you the best and let it be up to you to express your own take on style and individuality, confident in the fact that we've done all the background work in terms of quality and price. It's not about developing something new and different.
We're far from being the only ones making clothes, but our vision is simple — we strive to offersomething better than what's already out there.
Bruun & Stengade is totally independent and privately owned. We have a calm Scandinavian approach to business, but an international vision - a combination that has proved invaluable in growing the business strong and rapidly over the past decade. We think globally whilst acting locally, building strong relationships across the entire supply chain from our manufacturing partners in the far East to our retailers across the world. Fashion isn't rocket science but it takes expertise, knowledge, a bit of daring and a good sense of humour. Luckily our success seems to point at us having an adequate dose of each.